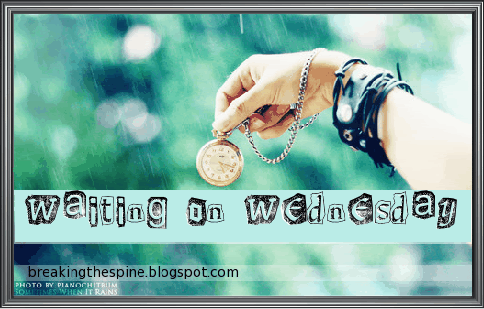 Waiting On" Wednesday is a weekly event, hosted by Jill at
Breaking the Spine
, that spotlights upcoming releases that we just can't wait to get our sticky fingers on.
Title:
Saving June
Author:
Hannah Harrington

Release Date:
November 22, 2011
Synopsis
from
Goodreads
Harper Scott, trying to come to terms with her perfect older sister June's suicide, takes a road trip and finds love with a mysterious boy who had a connection to June-- and may know more about her sister's life and death than he's telling.


WE here at Paranormal Wastelands just LOVE a good suicide story. Does that make us morbid?
Who cares!!
And what do we say about a book that will probably make us depressed, cry, squee, and gossip all at the same time?
Must have NOWS!
We needs it!!
We wants it!!
We can't lives without it!!

Now that you've heard what our CAN'T WAIT book is... What's yours? Drop us a comment so we can find out what has you on pins and needles.