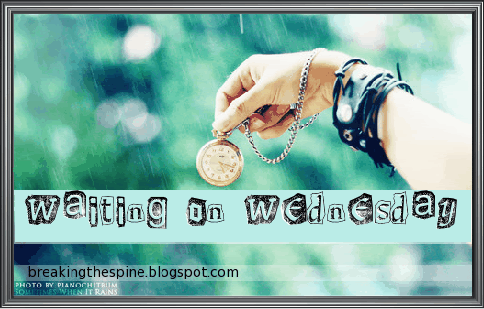 Waiting On" Wednesday is a weekly event, hosted by Jill at
Breaking the Spine
, that spotlights upcoming releases that we just can't wait to get our sticky fingers on.
Title:
The Future of Us
Authors:
Jay Asher
&
Carolyn Mackler

Release Date:
November 21, 2011
Synopsis
from
Goodreads
It's 1996, and less than half of all American high school students have ever used the Internet.

Emma just got her first computer and an America Online CD-ROM.

Josh is her best friend. They power up and log on--and discover themselves on Facebook, fifteen years in the future.

Everybody wonders what their Destiny will be. Josh and Emma are about to find out.

Darkfallen:
THat's a pretty vague description
Greta:
No it's not! IT's awesome!
Darkfallen:
Reliving your glory days there,
Grandma
?
Greta:
Oh shut-up, Young-in
Darkfallen:
No seriously... Does this bring you back?
Greta:
Yeah, it does.
Darkfallen:
So, back in the day... did you think that the Information Super Highway was really a road?
Greta:
HAHA! I actually did!!! I really did!!
Darkfallen:
You're such a dork!
And what do we say when books make Greta relive her glory days?
Must have NOWS!
We needs it!!
We wants it!!
We can't lives without it!!
Now that you've heard what our CAN'T WAIT book is... What's yours? Drop us a comment so we can find out what has you on pins and needles.