Welcome to Teaser Tuesday!
(wanna learn more about how you too can join in and play along? click here)
This weeks teaser is from....

Darkfallen's teaser...

"After this night, you'll arch tae my touch and crave my kiss. When the heat is upon you, every inch of your body will recognize mine as its master. "

She gave a shaky breath, shocked-and yes, excited-by his words and by his confidence. "It's as good as done, witch. " page 223
*swoons*
Bloody hell you sexy werewolfs!!!
Really? Need I say more?
*sighs*
What I wouldn 't give to spend a few nights with one....
Greta's teaser..."When a pale hand broke the surface of the water, Mari wanted to lunge back, to escape this, but was transfixed by the glistening apple offered in the nearby transparent palm. In that sighing voice, the reflection coaxed, 'Just have a taste...'" page 149
yes yes Mari...
go eat that apple thingy so you aren't paying any attention
when I go bag me a wolf ;) RAWR!!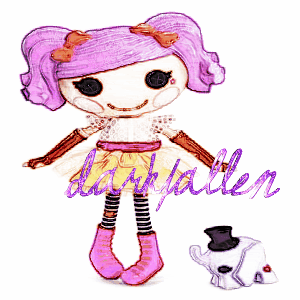 While your here check out our upcoming Halloween event & Blog Hop, Zompacolypse 2011, and join in on the fun!