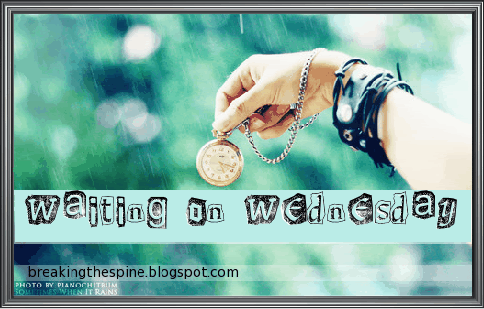 Waiting On" Wednesday is a weekly event, hosted by Jill at
Breaking the Spine
, that spotlights upcoming releases that we just can't wait to get our sticky fingers on.
Title:
Fix Me
Author:
Rune Michaels

Release Date:
December 6th 2011
Synopsis
from
Goodreads
Orphaned as a child, terrorized by her abusive brother, and haunted by memories, Leia feels exposed, powerless, and vulnerable. When her tormented mind can stand it no longer, she escapes to the zoo, where she finds shelter and seeks refuge. The zoo is a sanctuary: a protective space for families, and a safe place for the traumatized to forget. But can she ever feel safe? Can she ever forget?

Once again,
Rune Michaels
brings us a harrowing psychological drama that raises questions about the very nature of humanity. This chilling tale will challenge our preconceptions of family, memory, and self, leaving readers wondering, are we the pinnacle of evolution—or are we just animals on display?

ZOMG?!! The zoo is a protective space for families? Wait ... WHY? HOW? WHEN did this happen? DO the monkeys protect us? Does that Zoo Keeper dude who wants to get women live there? Can someone tell me what all of this means?!!!
And what do we say when a book leaves us with too many questions and not enough Planet of the Apes jokes?
Must have NOWS!
We needs it!!
We wants it!!
We can't lives without it!!

Now that you've heard what our CAN'T WAIT book is... What's yours? Drop us a comment so we can find out what has you on pins and needles.