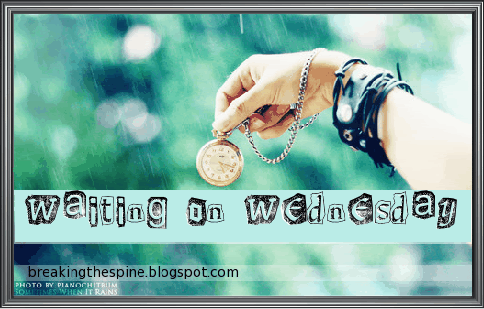 Waiting On" Wednesday is a weekly event, hosted by Jill at
Breaking the Spine
, that spotlights upcoming releases that we just can't wait to get our sticky fingers on.
Title:
Pink Smog
Author:
Francesca Lia Block

Release Date:
January 24th 2012
Synopsis
from
Goodreads
:
The girl in the mirror wasn't who I wanted to be, and her life wasn't the one I wanted to have.

Despite how much Louise insists, no one will call her Weetzie. It's her dad's nickname for her, but it won't stay put. Neither will her dad. Charlie left Louise and her mom and he took everything with him: her family, her home—and her understanding of who she's meant to be.

But Los Angeles is a city full of strange angels, and Louise embarks on a journey to sift through the smog of her heartbreak, to grow her own wings, to become Weetzie.

This is the long-awaited prequel to Francesca Lia Block's groundbreaking Weetzie Bat.

If I could be anyone, I'd want to be Weetzie Bat.
If I searched for a love, it would be My Secret Agent Lover Man.
If I wanted to live, it would be in L.A.
If I wanted to write, it would be just like Francesca Lia Block.
This author has inspired me to no end.
Her characters have been well loved and well worn...
Like a good book read over and over again.
Honestly, I don't know what else to say but...