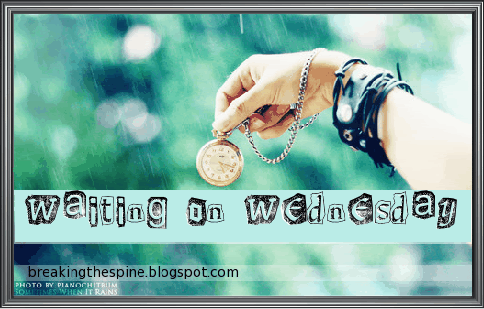 Waiting On" Wednesday is a weekly event, hosted by Jill at
Breaking the Spine
, that spotlights upcoming releases that we just can't wait to get our sticky fingers on.
Title:
Lexapros and Cons
Author:
Aaron Karo
Release Date:
April 10, 2012
Synopsis
from
Goodreads
:
Chuck Taylor's OCD has rendered him a high school outcast. His endless routines and habitual hand washing threaten to scare away both his closest friend and the amazing new girl in town. Sure he happens to share the name of the icon behind the coolest sneakers in the world, but even Chuck knows his bizarre system of wearing different color "Cons" depending on his mood is completely crazy.

In this hilariously candid debut novel from comedian Aaron Karo—who grew up with a few obsessions and compulsions of his own—very bad things are going to happen to Chuck. But maybe that's a good thing. Because with graduation looming, Chuck finds himself with one last chance to face his inner demons, defend his best friend, and win over the girl of his dreams. No matter what happens, though, he'll have to get his hands dirty.
We here at Paranormal Wastelands can not WAIT for the release of this book. We're hoarding, we're turning light switches on and off, and we're counting bottle caps so many times that it kinda seems pointless.
And for some reason we can't stop chanting:
Must have NOWS!
We needs it!!
We wants it!!
We can't lives without it!!
Now that you've heard what our CAN'T WAIT book is... What's yours? Drop us a comment so we can find out what has you on pins and needles.
Free Kindle Download of Greta Maloney's novel Ryder on Amazon. Now through April 4th. Don't miss out!