Spellcaster
By
Cara Lynn Schultz
Published March 27th 2011 by Harlequin Teen
Pick up your own copy at B&N, Amazon, or your local indie today!
Synopsis borrowed from
Goodreads:
Finding your eternal soulmate - easy.
Stopping a true-love-hungry evil - not so much…
After breaking a centuries-old romantic curse, Emma Connor is (almost) glad to get back to normal problems. Although...it's not easy dealing with the jealous cliques and gossip that rule her exclusive Upper East Side prep, even for a sixteen-year-old newbie witch. Having the most-wanted boy in school as her eternal soul mate sure helps ease the pain-especially since wealthy, rocker-hot Brendan Salinger is very good at staying irresistibly close....
But something dark and hungry is using Emma and Brendan's deepest fears to reveal damaging secrets and destroy their trust in each other. And Emma's crash course in über-spells may not be enough to keep them safe…or to stop an inhuman force bent on making their unsuspected power its own
.
Poor Emma and Brandon just can't catch a break no matter how hard they try. Who said being soul mates was going to be easy?

It's a new school year and Emma and Brandon are trying to get back to their lives after the incident with Anthony. It's been a little bumpy since they don't know exactly where Anthony is and what he is up to. For all they know he is lurking in the shadows just waiting to get a second shot at separating them. Still Emma and Brendan have to try and get back to normal. That is until Emma starts having dreams again that tells her their ill fate isn't quite over. That there might be a new threat on their lives. Only this time which one is supposed to die? It's hard to save a person when you don't know who to save or who the suspect is. Will Emma and Brendan be able to dodge another bullet? Or will this be the time that fate catches up with them?

I do have to say that the love between these two soul mates is sooooooo cute! You can't help but swoon and sigh when they are around. It's so sweet it will make your heart melt. I also loved how Emma really stood up to the plate in this one. Still this book was a little rough around the edges. Especially in the first half of the book. I don't think that it really picked up until about half way through which made it hard to stick with. Also something about the writing made the flow seem off and slightly bumpy.

Still I think this was a good book and I'm not sorry I read it, but it just wasn't the great book I was expecting. Maybe the first book should have been a stand alone? I really don't know. This is definitely one of those books that makes leaves you confused on how you feel about it.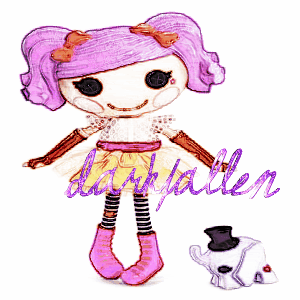 Free Kindle Download of Greta Maloney's novel Ryder on Amazon. Now through April 4th. Don't miss out!