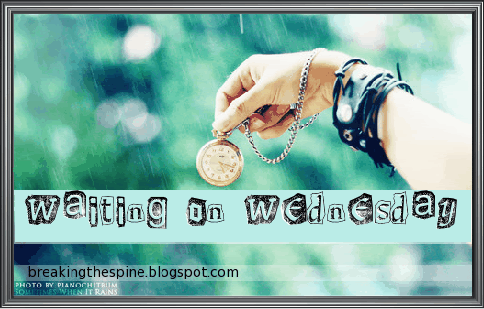 Waiting On" Wednesday is a weekly event, hosted by Jill at
Breaking the Spine
, that spotlights upcoming releases that we just can't wait to get our sticky fingers on.
Title:
The Viscious Deep
Author:
Zoraida Córdova
Release Date:
May 1, 2012
Synopsis
from

Goodreads

:



When an unnatural riptide sweeps lifeguard Tristan Hart out to sea for three days and then dumps him back on the shore of Coney Island, it's the start of the Sea Court claiming its own. Suddenly, Tristan's girlfriend dramas and swimming championship seem like distant worries as he discovers the truth: he's a Merman. Now Tristan must fight for his life, the lives of his friends, and his humanity (if he still wants it), while competing in a race for a throne as ancient as the gods.

Seductive, duplicitous, and with an agenda of their own, these are not the mermaids you know.



ZOMG ZOMG ZOMG!! It's like Aquaman meets Bay Watch meets SpongeBob SquarePants! How freaking cool does this sound? I mean? Sign us up BUTTERCUP!!





And to something this freakishly AWESOME we must sing through bubbles:






Must have NOWS!




We needs it!!

We wants it!!

We can't lives without it!!


Now that you've heard what our CAN'T WAIT book is... What's yours? Drop us a comment so we can find out what has you on pins and needles.