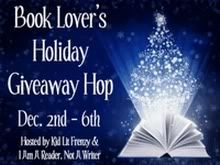 Welcome to our stop on the hop! We interviewed characters Hawkins & Joie and TWO lucky winners will get a paperback copy of Foolish Games!
All you have to do to enter is fill out the Rafflecopter form below at the bottom of this post.
This is open Internationally!
Now on to the interview. Give a warm welcome to Hawkins & Joie of Foolish Games!
Darkfallen

-

First I was to start by saying thanks for stopping by to chat with me, but more importantly for breaking your rule and letting me get a little personal.

I know when you were on the elevator you made the whole "I prefer blondes" that started the whole thing off, but what was your first impression of Joie before the elevator? BE HONEST! Lol
Hawkins –

At first, I was just so annoyed with Warren's decision to bring the girls with us on the elevator, that I didn't see Joie as anything more than just another groupie. I mean Joie is more beautiful than she knows, but what I noticed at first wasn't exactly physical. I think most girls who are confident are hot, and Joie letting us know in so many ways that she didn't want to be there caught my attention more than any other blonde I've seen.
Darkfallen

-

Who would have thought one little comment could have turned your how world upside down? I bet you never would have guessed what started out as pure rage towards a person could lead to this? *points to Hawkins arms wrapped around Joie's waist*
Joie

-I am just as surprised as anyone else! He was so mean at first! I literally tried to figure out how I could get out of this mess that didn't involve leaving my van with Riley which was really more like a pointless daydream because I love Riley and he needed my help. I thank god now because of how things turned out, but no, I didn't expect this in a hundred years!
Hawkins –

Really, a hundred years?
Darkfallen

-

So you know that dating a rock star is every girl's fantasy right? But having a rock star actually love you is like a fairy tale come true, so what's it like to be the rock star in love? When did you first realize that Joie was more than the snarky girl you like to cyber fight with?
Hawkins –

The other guys in the band, minus Warren, give me a lot of crap. They try to tell me these are the best years of my life, and to take advantage of it. *Small laugh* But I've never been that kind of guy, and I'm still not. And really I knew right away, it was Joie who needed convincing. I mean obviously "fifty years." *Rolls eyes, and then smiles at Joie* But yeah, it feels good, really good that she finally came around.
Darkfallen

-

So I just have to come out and ask this…HOW are you still friends with Lizzie? I mean in the beginning I understood how one minute she was being a bbbeeeepppp and then the next you're in a life or death situation so you make up, but after what she wrote about you online? Yea NO I couldn't have done it. I maybe could have saved her life but after that I would have told her to take a hike.
Joie

-If you knew my mom, maybe you would understand. Lizzie is practically like a family in her eyes. But for me the crazy thing was feeling like I had gotten on this roller coaster ride that I couldn't get off of or away from anyone else.

It was like once Riley, Lizzie, and I decided to do this trip (twenty-four seven) that there was no turning around, so I had to suck it up and get through the tough times which usually involved Lizzie. Though, I definitely do better with Lizzie in small amounts, I'm not sure the stress of the road wasn't driving us all a little crazy.
Darkfallen

-

So now that death isn't literally breathing down your neck how are things? Are you two finding it hard to relax and breathe? Or are you both still constantly looking over your shoulder?
Hawkins-

I can't say it was easy to get back up on stage the next night after the scare, and at times as the tour continues it still messes with my head, but I still have an obligation and the greatest fans in the world so that's what I focus on. And well, of course Joie's always a good distraction too (wink, wink.)
Joie

-I just like not having to worry about the stage, or any tour buses or anything else within a hundred yards of Hawkins:)
Darkfallen

-

Please tell me you took a vacation after all hell broke loose, and on that vacation…just how many rules did Joie break? *waggles eyebrows*
Hawkins-

We did manage to get away for a couple days before a show at The Gorge in Washington. It was a kind of camping trip, I'm not sure it was Joie's idea of a good time since camping is kind of like being on the road without the van. I'm not sure what the tally is right now on how many rules she's broken, but let's just say the nights can get really cold near The Gorge.
Darkfallen

-

I know you guys have better things to do than talking to me, but I have one last question before you go. Have you taken Hawkins home to meet the mother yet? If so how did that go?
Joie-

Well first you have to understand, Hawkins last girlfriend (who's a blonde btw) works for Doctors Without Borders and has achieved a lot in her life which pretty much puts me to shame so I felt a little intimidated to meet his mom. But after spending some time with her I can tell she just wants to see him happy and he's happy so she's happy. And my mom's happy after Hawkins said he would find a way for my mom to meet the Nicholas Johnson in person.
Thanks for stopping by and hanging out with us in the wastelands! OH and Leah? Your fans, meaning me, just wanted to say that should you decide to give us an adult look into the lives of these two say in a few years? In time for their wedding? Yea, we would be more than cool with that.
And now on to the giveaway! TWO lucky winner will get their own copy of Foolish Games! Just fill out the Rafflecopter form below. Easy Peasy:)
And now check out the other stops on the hop!