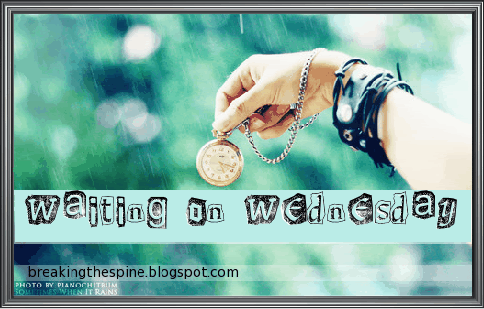 Waiting On" Wednesday is a weekly event, hosted by Jill at
Breaking the Spine
, that spotlights upcoming releases that we just can't wait to get our sticky fingers on.
Title:
Darkness Falls (Immortal Beloved #2)
Author:
Cate Tiernan

Published:
September 5, 2011
Synopsis
from
Goodreads:

Nastasya has lived for hundreds of years, but for some reason, life never seems to get any better. She left her spoiled, rich girl life to find peace at River's Edge, a safe haven for wayward immortals. There, she learned to embrace River's Edge, despite some drama involving the sexy Reyn, who she wants but won't allow herself to have. But just as she's getting comfortable, her family's ties to dark magick force her to leave.

She falls back into her old, hard partying ways, but will her decision lead her into the hands of a dark immortal? Or will it be her first step to embracing the darkness within her?


We here at Paranormal Wastelands are super mondo excited about this book. So excited that we are bouncing around our little bat cave while drinking coconut milk as we chant
Must have NOWS!
We needs it!!
We wants it!!
We can't lives without it!!

Now that you've heard what our CAN'T WAIT book is... What's yours? Drop us a comment so we can find out what has you on pins and needles.