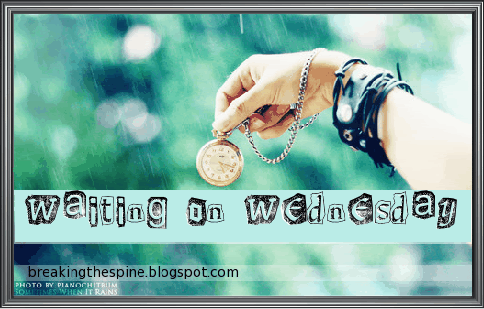 Waiting On" Wednesday is a weekly event, hosted by Jill at
Breaking the Spine
, that spotlights upcoming releases that we just can't wait to get our sticky fingers on.
Title:
Silence (Hush, Hush #3)
Author:
Becca Fitzpatrick
Published:
October 4th 2011
Synopsis
from
Goodreads
The noise between Patch and Nora is gone. They've overcome the secrets riddled in Patch's dark past...bridged two irreconcilable worlds...faced heart-wrenching tests of betrayal, loyalty and trust...and all for a love that will transcend the boundary between heaven and earth. Armed with nothing but their absolute faith in one another, Patch and Nora enter a desperate fight to stop a villain who holds the power to shatter everything they've worked for—and their love—forever
Darkfallen:
You didn't dig Crescendo, did you?
Greta:
Hell noes! I thought it was crap!!
Darkfallen:
ZOMG! Are you serious?
Greta:
Yeah man! It was New Moon in reverse.
Darkfallen:
So does that mean you aren't excited about Silence?
Greta:
Not at all... I mean PATCH will be in this book... HE BETTER BE!
Darkfallen:
Well, he's on the cover so that's a good sign
Greta:
Maybe he's gonna dump Nora into the ocean and come visit us
Darkfallen:
Owww! That would be fantastic
Greta:
Do it Patch!! and we'll be over here cheering
Must have NOWS!
We needs it!!
We wants it!!
We can't lives without it!!
Now that you've heard what our CAN'T WAIT book is... What's yours? Drop us a comment so we can find out what has you on pins and needles.