Fakint It (Losing It #2)
By Cora Carmack Published June 4th 2013 by William Morrow & Company
Pick up your copy at Amazon, B&N, or your local indie today!
Synopsis borrowed from
Goodreads:
Mackenzie "Max" Miller has a problem. Her parents have arrived in town for a surprise visit, and if they see her dyed hair, tattoos, and piercings, they just might disown her. Even worse, they're expecting to meet a nice, wholesome boyfriend, not a guy named Mace who has a neck tattoo and plays in a band. All her lies are about to come crashing down around her, but then she meets Cade.
Cade moved to Philadelphia to act and to leave his problems behind in Texas. So far though, he's kept the problems and had very little opportunity to take the stage. When Max approaches him in a coffee shop with a crazy request to pretend to be her boyfriend, he agrees to play the part. But when Cade plays the role a little too well, they're forced to keep the ruse going. And the more they fake the relationship, the more real it begins to feel.
This is one of those books that you just can't put down!

Max has been broken ever since the car crash that took her sister away from her. She spends all her time trying to pretend to be something she's not...the good child. But when she's not around her family, pretending to be the good daughter, she throws herself into her music. It's the only thing that lets her be herself. That's until she meets Cade. He looks the part of Mr. Perfect. Definitely not her usual boyfriend material, but before she knows it that all changes. Not only does her family love him, but he's turning out to be the perfect guy for her if only she will let him.

This book had me laughing one minute and crying the next. It was just so good and refreshing. I LOVED Max. She is amazing and strong. Not afraid to think out of the box, with her tattoos and multicolored hair and piercings. Then we have Cade, a acting student in college. He looks like the perfect type of guy to bring home to your parents which is what both draws, and pushes, Max to him. What was only supposed to be a ploy to keep her parents off her back turns into so much more! Before she knows it they are both falling for each other.

Overall this is one of those books that will make you laugh, make you cry, and you'll be sad that it's over when you reach the last page!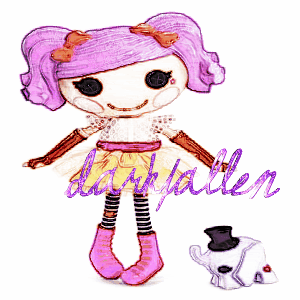 Like my review? Wanna chance to get your hands on a copy of Faking It for yourself? All you gotta do is fill out the rafflecopter form below for a chance to win a paperback version!! Trust me...this is an AWESOME summer read:-))
This contest is open internationally!



a Rafflecopter giveaway