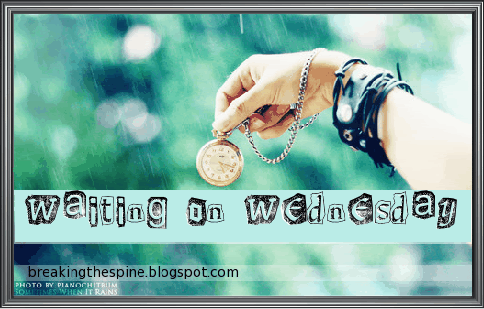 Waiting On" Wednesday is a weekly event, hosted by Jill at
Breaking the Spine
, that spotlights upcoming releases that we just can't wait to get our sticky fingers on.
Title:
Faery Tales & Nightmares
Author:
Melissa Marr

Release Date:
February 21, 2012
Synopsis
from
Goodreads
Dangerous promises and beguiling threats swirl together in a dozen stories of enchantments dark and light by New York Times bestselling author Melissa Marr. Uncanny and unexpected creatures appear from behind bushes, rise from beneath the seas, or manifest from seasonal storms to pursue the objects of their attention—with amorous or sinister intent—relentlessly.

From the gentle tones of a storyteller's cadences to the terror of a blood sacrifice, tales of favorite characters from Marr's Wicked Lovely novels mix with accounts of new characters for readers to fall in love with...or to fear.

Lush, seductive, and chilling, Melissa Marr's stories revel in the unseen magic that infuses the world as we know it.

Wicked Lovely? Can you say, "Yes Please" ?

Must have NOWS!

We needs it!!
We wants it!!
We can't lives without it!!

Now that you've heard what our CAN'T WAIT book is... What's yours? Drop us a comment so we can find out what has you on pins and needles.